BuyDig has a 4-pack of Lexar TwistTurn 16GB USB Flash Drives for only $19.99 shipped. That's $44 off the list price and the lowest price we could find (Amazon currently sells for $25). They are brand new, but come in bulk packaging.
BuyDig also has a 5-pack of 8GB Lexar flash drives for a low $15.99 shipped. That's a $50 savings off the list price, $14 below most other retailers and the lowest we've seen for this bundle. They offer portable storage with protective sliding cover. Again, these are brand new but come delivered in bulk packaging.
Neither listing explicitly state whether they are USB 2.0 or 3.0, so we're assuming they are USB 2.0. Both sets of flash drives received 4/5 star ratings from Amazon shoppers and great reviews.
Need even more storage and speed? Amazon offers the PNY Turbo USB 3.0 Flash Drive for $69.99 with free shipping, which is $60 below list and a match for the best deal we've seen. Rated 4.3 out of 5 stars from 3,702 Amazon reviewers.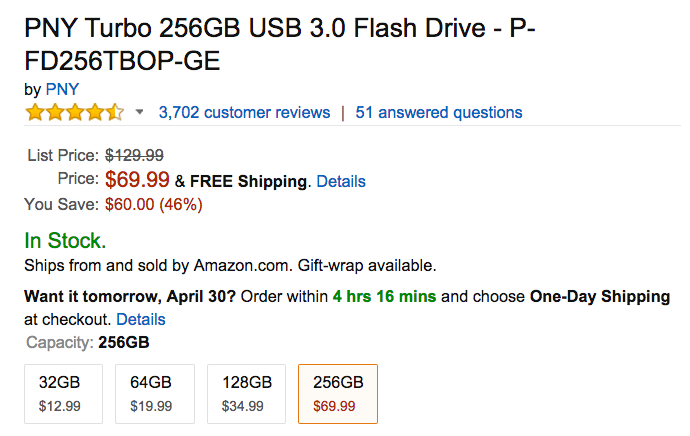 FTC: We use income earning auto affiliate links. More.
---
Subscribe to the 9to5Toys YouTube Channel for all of the latest videos, reviews and more!