Amazon has two stellar deals for Adobe fans this morning.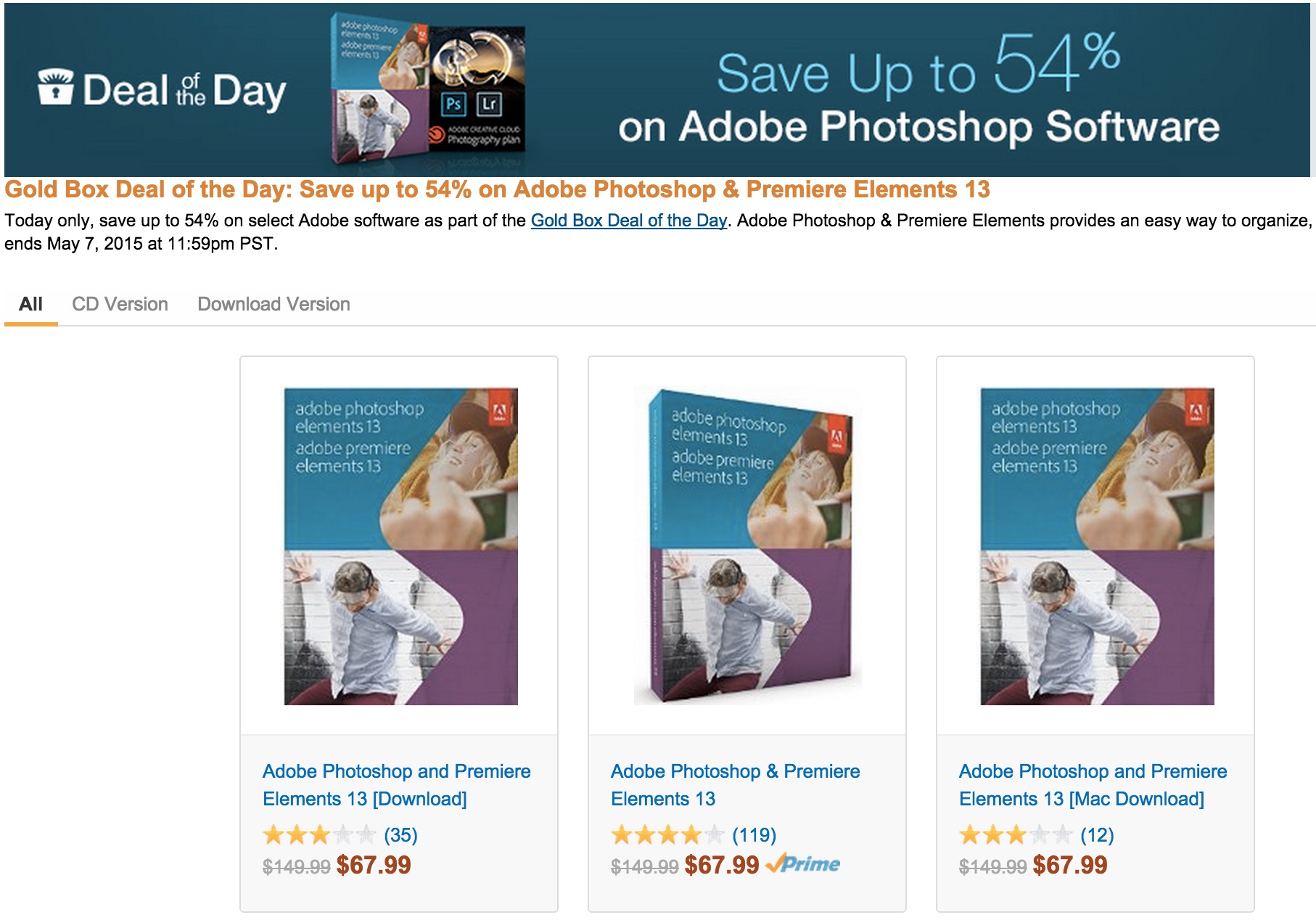 First up, it offers Adobe Photoshop + Premiere Elements 13 for $67.99 shipped for Mac or PC either as a download or boxed CD version. That's 54% off of the original price and the lowest price we've seen on Adobe's popular software (Adobe has a Mother's day promotion right now with only $30 off making the bundle $120 as a comparison). The bundle provides an easy way to organize, edit, enhance and share your favorite photos and videos.
A better deal for pro-sumer and above photographers might be Adobe's Creative Cloud Photography bundle which includes the much more powerful Photoshop CC as well as organizing tool Lightroom CC with a $40 Amazon credit for $9.99/month. That's like getting 4 of your first 12 months free. You an also cancel within one month without paying.
For more Adobe Creative Cloud discounts hit up Adobe which has a $29.99 for first time subscribers/students and a variety of other ways to save on CC.