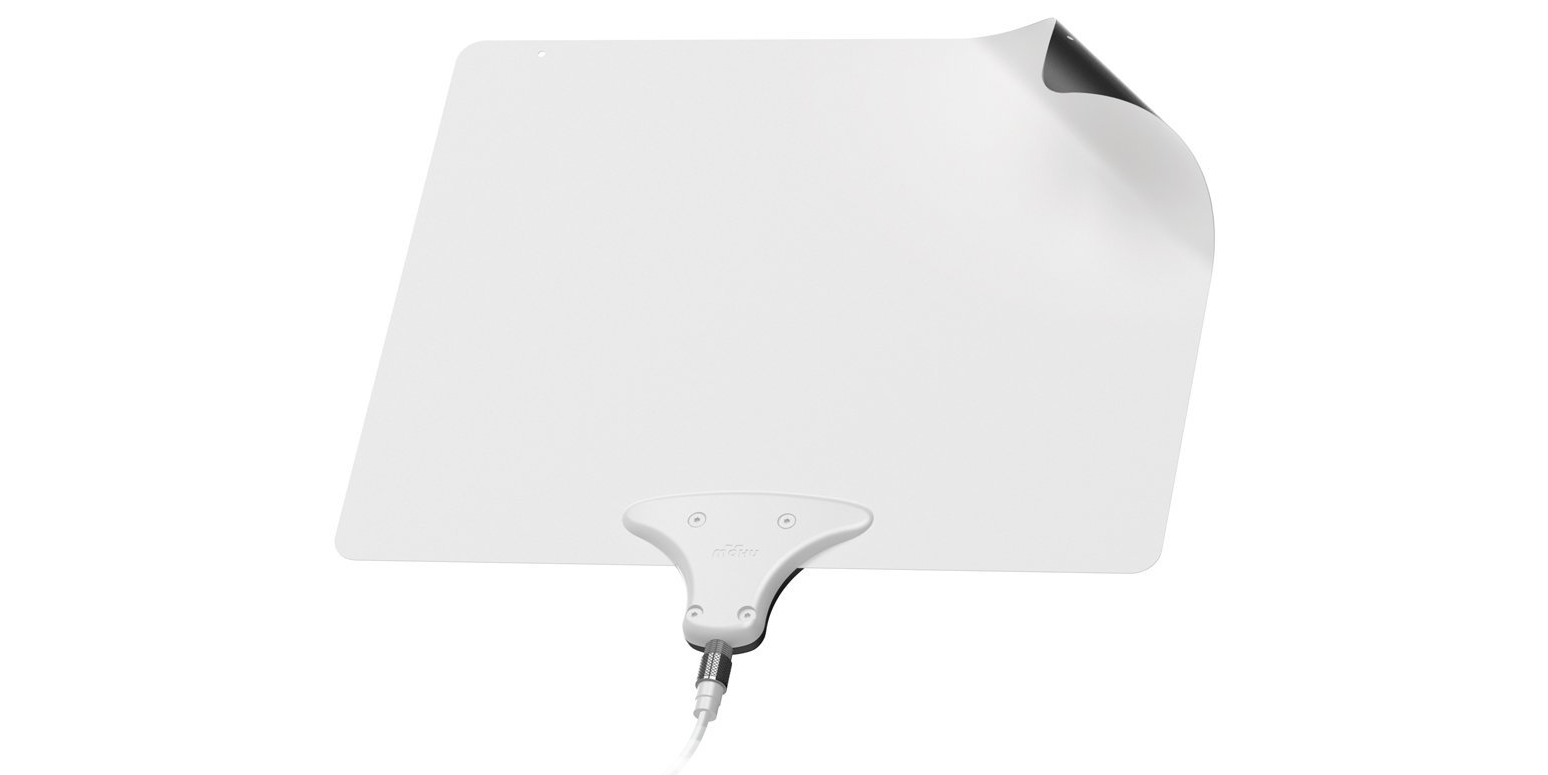 Mohu offers its Leaf 50 over-the-air Ultimate HDTV Antenna (open box) for $39.99. Use coupon code SUPER25 at checkout to drop your final price down to $29.99 with free shipping. As a pricing comparison, it carries a list price of $90 and Amazon is currently selling it in new condition for $69. Today's deal matches the best price we've seen for it. Nearly 10,000 Amazon reviewers rate it 3.9 out of 5 stars. Includes a 30-day warranty.
Leaf antennas provide free over-the-air HDTV channels without the need for expensive cable or satellite services. Quality and reception varies based on your distance from broadcast towers, but I have one setup in my guest bedroom and it delivers dozens of HDTV channels. It's also reversible with black and white sides so you can choose which color looks best.
Setup is simple — just screw the Mohu coax cable into your HDTV and scan for available channels. That's it. Refer to this coverage map before making your purchase to be sure your home or office is covered.

Leaf 50 / Ultimate HDTV Antenna (Open Box)
---
Subscribe to the 9to5Toys YouTube Channel for all of the latest videos, reviews, and more!