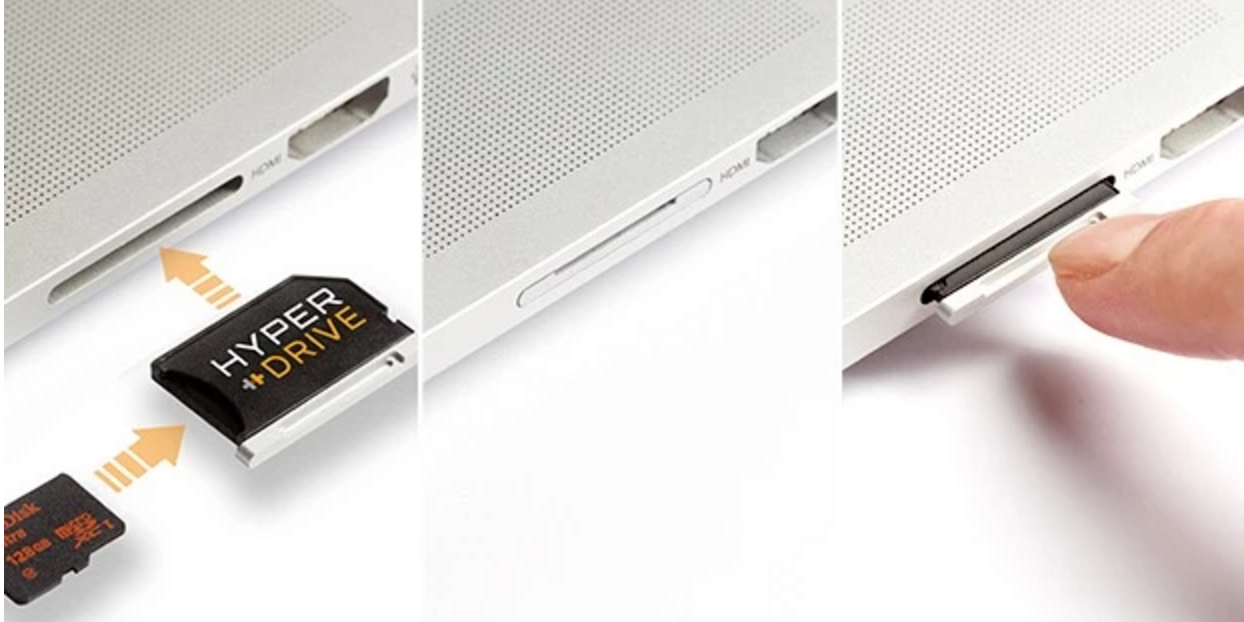 Storing movies and photos can quickly fill up your Macbook. One easy cure is the HyperDrive, which lets you slot up to 128GB of extra storage into your Apple machine. Right now, it is $20 shipped via 9to5Toys Specials. MicroSD storage starts at a few bucks for small amounts and goes up to $18 for 64GB, $40 for 128GB or  $75 for 200GB 
Taking advantage of the SD card slot in the side of modern Macbooks, the HyperDrive can take pretty much any MicroSD, MicroSDHC, or MicroSDXC card. You simply slot in whatever capacity you wish to add, and start using it as a flash drive. Class 10 cards are supported, so you can enjoy transfer speeds of up to 95MB per second, while the Hyperdrive's compact design means it does not protrude. It also features an aluminum cap so as to blend in with the look of your laptop, and there is a tiny groove on the surface for easy removal. There are two models available — one for the 13-inch Macbook Pro and 13-inch Macbook Air, and the other made for the 15-inch Macbook Pro.
You can currently pick up the HyperDrive for 33% off the regular price with free shipping.
---
Subscribe to the 9to5Toys YouTube Channel for all of the latest videos, reviews, and more!