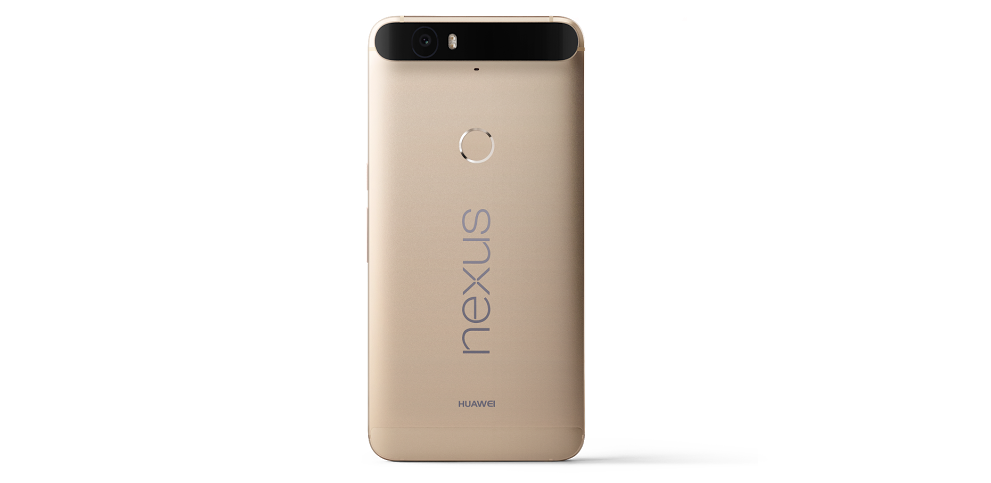 Amazon is offering the Matte Gold variant of the 32GB Nexus 6P for $449 shipped, bringing the recently-announced color down $50 to the lowest price we could find. Amazon is also offering the 64GB model for $50 off at $499 shipped, and both models are also available at Best Buy for the same prices. Alternatively, Google is offering a $50 purchase credit toward a Huawei Watch when you buy any color Nexus 6P…
The Nexus 6P is widely regarded as one of the best Android phones ever, and we agree. The phone has a 5.7-inch AMOLED display with a resolution of 2560 x 1440, a Snapdragon 810, and 3GB of RAM. You'll also find a large 3,450 mAh battery within, a rear camera built on a 12.3-megapixel Sony sensor (with dual-tone flash as well!), and an 8-megapixel selfie shooter. Just like its little brother the Nexus 5X, the 6P takes some of the best pictures we've ever seen come out of a Nexus phone. Reviews from 56 Amazon customers give the phone 4.5 out of 5 stars.
Speaking of its brother the 5X, BuyDig is offering (via eBay) the Nexus 5X 16GB in black + $20 Visa gift card for $299.99 shipped (Reg. $370), as well as the Nexus 5X 32GB in black + $20 Visa gift card for $349.99 shipped (Reg. $370). If you're looking for the white models or would prefer Prime shipping, you can grab the some phones at Amazon at the same prices, but without the $20 Visa gift card. There's a Snapdragon 808 and 2GB of RAM in the Nexus 5X, but the phone has the very same great cameras from the 6P. More than 130 Amazon customers give the Nexus 5X 4.5 out of 5 stars as well.
---
Subscribe to the 9to5Toys YouTube Channel for all of the latest videos, reviews, and more!