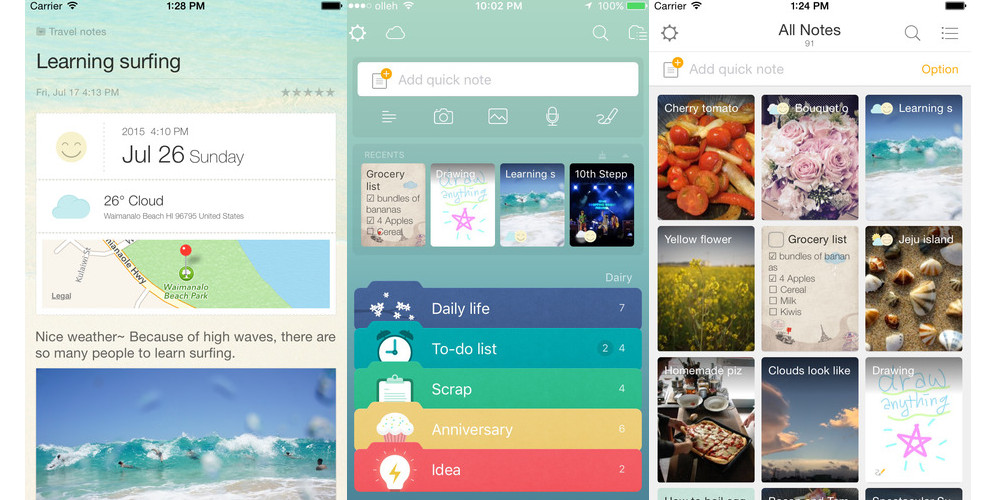 Popular organization app Awesome Note 2 for iPhone, Apple Watch and iPad is now available at its lowest price ever. Both the iPad and iPhone/Watch versions are listed at $1.99, down from the usual $4. While we have seen both of them dip down to $2.99 previously, this is the lowest price we have ever tracked. They combine for a 4+ star rating from over 14,000 users.
More details below:
The new All-in-one Organizer, Awesome Note 2 is integrated with note and schedule management.

And now it's available!!

WONDERFUL WRITING FEATURES

· It can be used not only for simple notes, but also rich and wonderful writing tool.

· Make notes even more powerful to add photos, voice recording and drawings.

· Easily create diary notes to display feeling, weather or road map information.

SIMPLE, FLEXIBLE, AND FRIENDLY

·  Broadly use as diary to record everyday life, travel notes to write anywhere, photo albums, shopping lists, and record for work or study in any theme.

BEYOND WRITING

· Check todo lists and manage all schedules with calendar

· Receive notifications for important events and easily manage anniversaries such as birthdays.

NEAT AND STYLISH DESIGN

· Create your own style with tastefully designed icons, folders and various note backgrounds.
iPhone: Awesome Note 2 (Tasks/Calendar/To-do List/Journal): $2 (Reg. $4)
iPad: Awesome Note 2 for iPad (Tasks/Calendar/To-do List/Journal): $2 (Reg. $4)
The latest Free App of the Week is right here and you'll find the rest of our best game/app deals in the daily roundups.
---
Subscribe to the 9to5Toys YouTube Channel for all of the latest videos, reviews, and more!