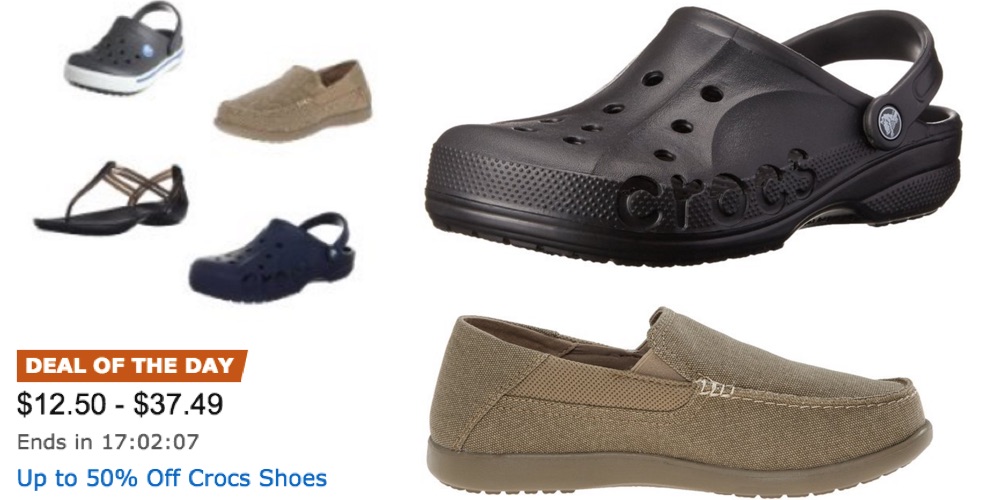 When it comes to Crocs shoes, I used to be in full agreement with Maddox.
When I see people wearing Crocs, I know immediately that we have nothing in common, and that we could never be friends or have any meaningful kind of relationship. They come in every color imaginable yet look bad with every other article of clothing ever created. The only thing that goes with Crocs is social ostracism…
But I was gifted a pair a few weeks ago and damn if they don't make great around the house/pool shoes. Comfortable af, easy to get on/off and chemically treated not to stink. I still wouldn't want to go out into public with these particular models but low and behold, today's Amazon Gold Box has a bunch of them slashed 50% in a bunch of "styles".
Yeah I used that word. Some of these look nothing like Crocs and…that's a good thing.
This men's sandal at $27 is pretty solid. They make this woman's sandal too. This men's slip on is nice as well. If you don't care, the standard 'Croc' Croc is $17.   Check the whole collection including men's, woman's and kids options.
---
Subscribe to the 9to5Toys YouTube Channel for all of the latest videos, reviews, and more!