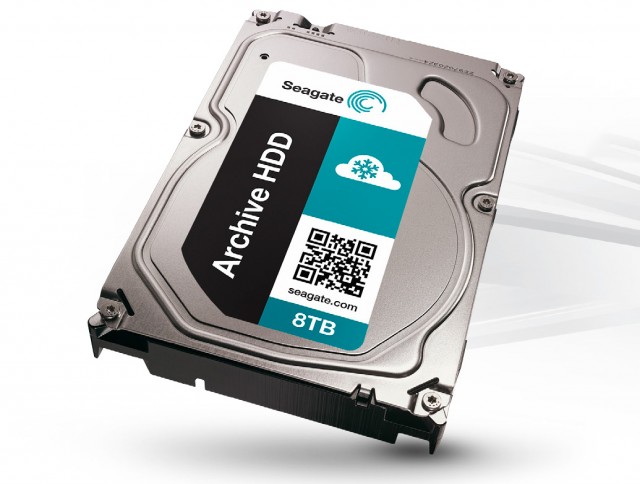 Seagate has entered the high capacity storage arms race today with its 8TB Archive 3.5-inch internal hard drive. What has previously cost nearly $1,000 can now be had in a TB matching package for $270 or roughly $.03 per gigabyte. Seagate is pushing down what was a nearly unreachable price point for consumers into a market where some backup options don't get you nearly the storage for the money.
The Seagate Archive internal hard drive line will also be available in 6 and 5TB sizes as well, these drives are "engineered for 24×7 workloads of 180TB per year" and offer SATA performance of up to 6GB/s. While the average user may not have the need for a huge storage option like this, when utilizing partions into small chunks this would make a great backup option for multiple computer homes or small businesses.
If this of interest to you for your home or business setup, we recommend checking out an external inclosure for these types of drives that makes it more flexible solution to your storage. The Seagate Archive line of products will be available in January of 2015.
Head below for full specs from Seagate…