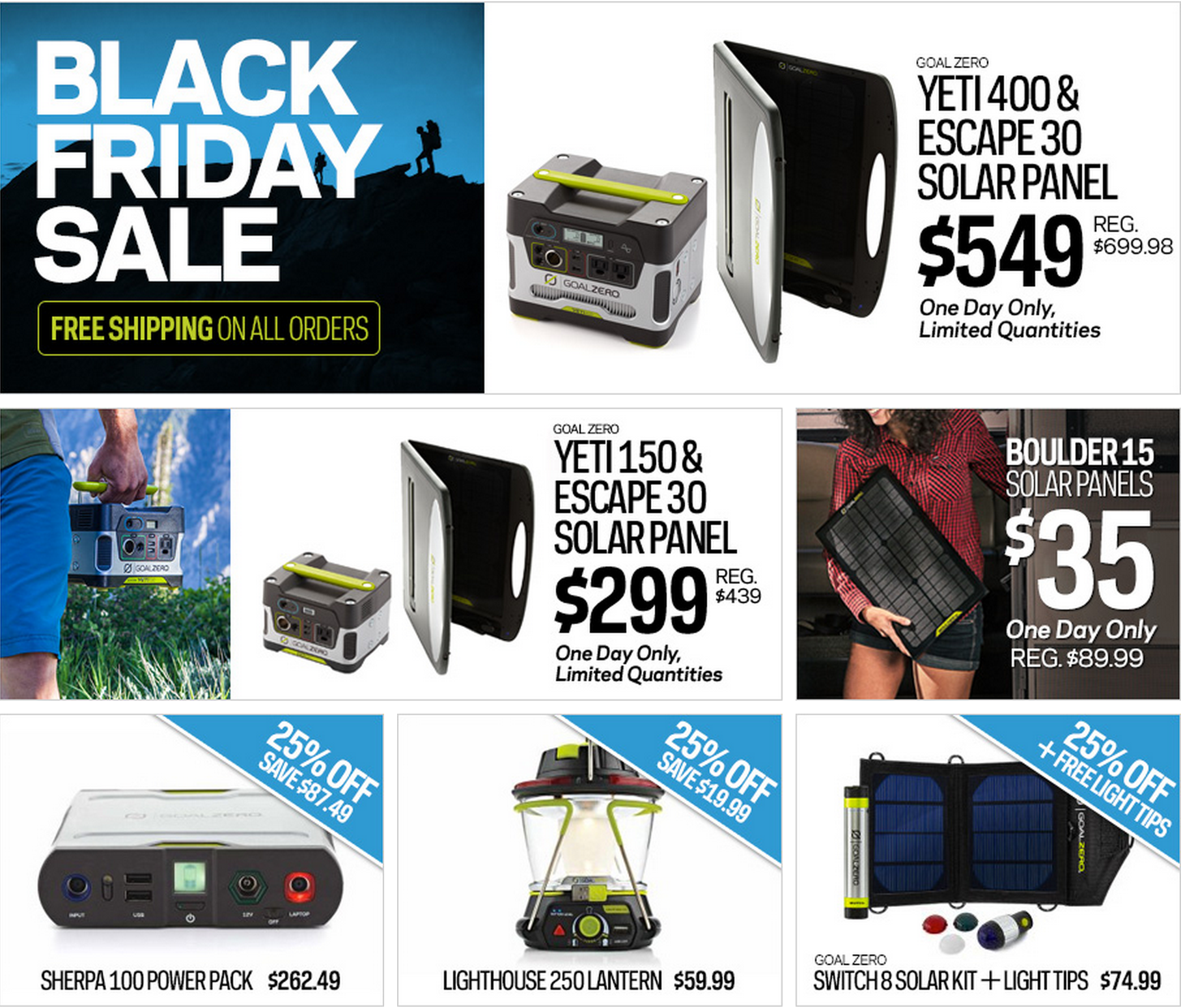 Today only GoalZero takes steep discounts on a number of solar items.
Best Bets:
Yeti 150+Escape 30 solar Panel: $299 (reg. $440)
Yeti 400 + Escape 30 Solar Panel: $549 (reg: $700)
Boulder 15 Solar Panel: $35 (reg: $90)
Goal Zero products are also sold at Amazon.
FTC: We use income earning auto affiliate links. More.
---
Subscribe to the 9to5Toys YouTube Channel for all of the latest videos, reviews, and more!