Straight from the show floor at Brickworld Chicago 2015, Simon Liu has created a life size Claptrap model made entirely of LEGO. While not an exact plastic brick replica like the new LEGO Ferrari F40, the beloved Borderlands character comes to life in full block form and at quite an impressive scale (2.5 feet tall, 1:1 scale). Liu, who is a huge Borderlands fan, said it was difficult to match the angles of the titular robot, and was forced to create a completely solid wheel just to hold the top up.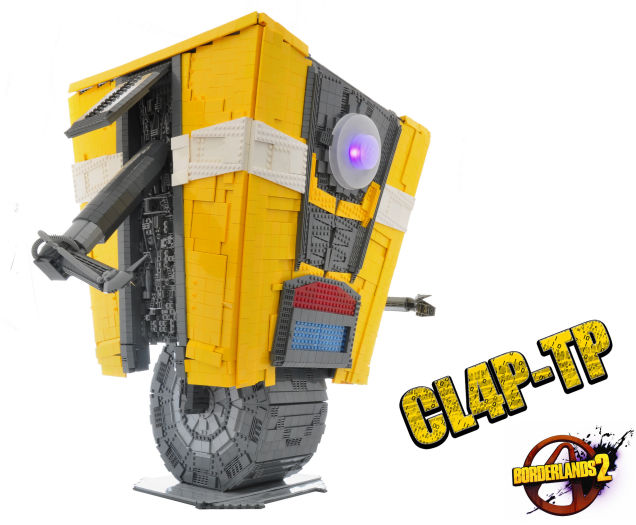 For more in the world of LEGO, be sure to check out the new Minecraft-style LEGO Worlds game and the new LEGO Minifigures Online set.
FTC: We use income earning auto affiliate links. More.
---
Subscribe to the 9to5Toys YouTube Channel for all of the latest videos, reviews, and more!