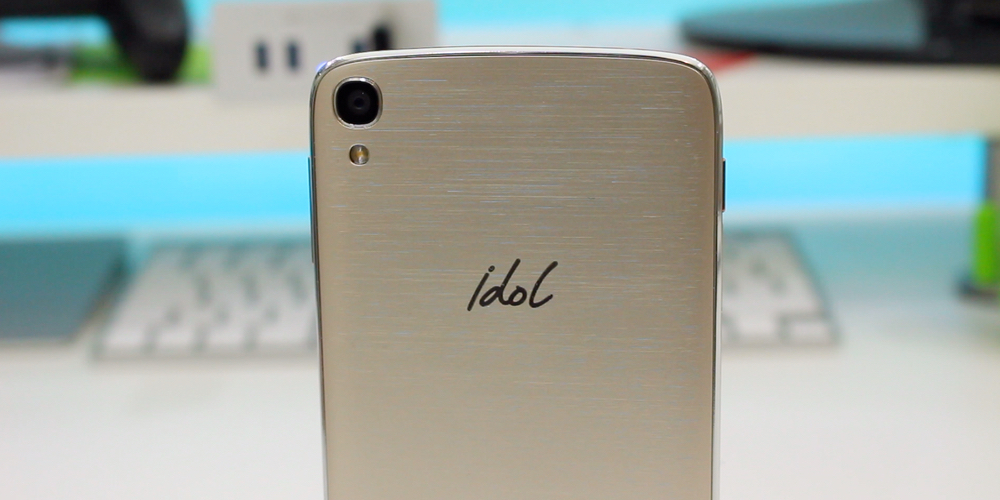 When Alcatel OneTouch (now just Alcatel) launched the 5.5-inch Idol 3 last year, I think it's fair to say many of us tech reviewers were pleasantly surprised. For a device costing under $300 it had an array of high end features, including a crisp, colorful big screen, great stereo sound and fantastic battery life. Of course, it also helped that the software was clean and almost stock Android.
At $249, it was one of the best value phones available in 2015. Now, following the launch of its successors — the Idol 4 and 4S — the phone has dropped significantly in price. You can pick one up unlocked and SIM-free from Amazon for just $179. And in our opinion, for that money, you'll find it very hard to get a better phone.
As a reminder, the 5.5-inch Idol 3 model features a fully laminated, zero-gap IPS display with a resolution of 1080 x 1920 pixels. There's a 13MP Sony camera sensor on the back and stereo loudspeakers on the front alongside an 8MP camera.  It's powered by a Snapdragon 615 processor which Alcatel paired with 2GB RAM to offer smooth and relatively stutter-free performance.
The phone's undoubted unique feature is its reversibility. Alcatel designed a phone which looks completely symmetrical and seamless, and that was so they could make it impossible to hold the wrong way around. It has an earpiece, speaker and microphone on both ends of the device, and knows which way up you're holding it. Both software and hardware respond when you turn it on its head.
If you're shopping for a smartphone with great features and have a budget of $200, you should look no further. It's a great device, even 12 months after it was officially unveiled.
---
Subscribe to the 9to5Toys YouTube Channel for all of the latest videos, reviews, and more!