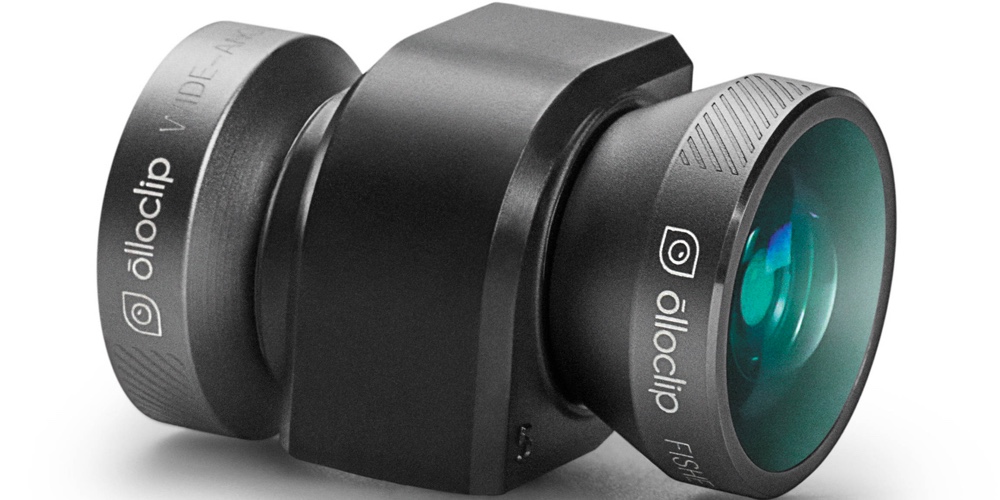 Mywit (98.8% Positive feedback from over 46,000) via eBay is offering the Olloclip 4-in-1 Photo Lens for iPhone 5/5s/SE in Silver/Black or Red/Black (OCEU-IPH5-FW2M) for $19.99 shipped. That's $20 off the original list price and about $10 under what you'd pay at other retailers. It features 180-degree fisheye, wide-angle, 10x macro, and 15x macro lenses. Rated 3.9/5 stars by over 200 Amazon customers.
Flir One-Thermal Imaging Camera for iPhone/iPad or Android: $199 (Reg. $250) | Amazon or Home Depot
More accessory deals:
Deals still alive from yesterday:
The olloclip brand includes a growing line of ground-breaking tools and accessories for the mobile photographer. Leveraging the phenomenal success of its flagship product, the 4-IN-1 Photo Lens, the company continues to innovate with products like the new wearable 4-in-1 lens for iPhone 6 & 6 Plus and other revolutionary products like the Telephoto + CPL lens, Macro 3-IN-1 lens and Quick-Flip case — all designed to push the parameters of what's possible in mobile photography.
---
Subscribe to the 9to5Toys YouTube Channel for all of the latest videos, reviews, and more!