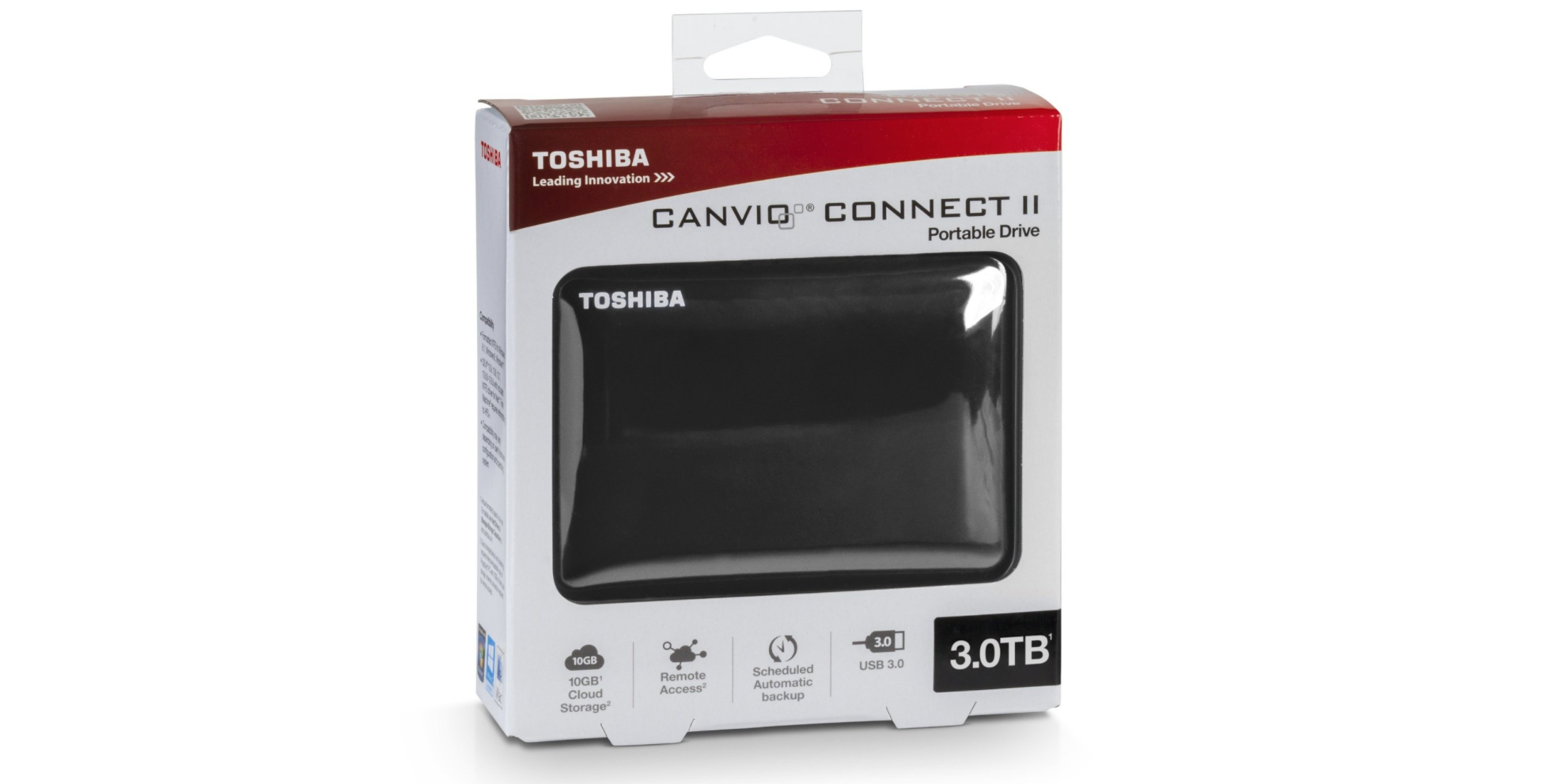 Amazon today offers the Toshiba Canvio Connect II 3TB Portable Hard Drive in Black or Red (Model HDTC830XK3C1) for $95 shipped.
That's an all time low for this 4.5/5 star rated portable hard drive that connects and is powered via USB3. While most people will use this kind of thing for backups or sneaker-netting huge files around, there are some better uses for this type of device.
Throw all of your music on it and plug it into your car's powered USB for listening to tons of  music on the go
Plug it into your Router's USB port and make it a NAS for storing/sharing movies and Time Machine backups
Pop it into your XBOX USB port for tons of cheap storage.
Features:
Backup and restore just files and folders or a full system backup for disk recovery. Cloud-enabled backup option available. Backups can be scheduled to run automatically. Secure backed up content with password-protected data encryption

Access and share content from any device anywhere via the internet. Using the free download of Pogo Plug PC software easily upload and download content from any device. Canvio Connect II is pocket-sized and easy to carry.

Easy to set up and use with a simple and intuitive user interface. One USB connection for set up and power. Equipped with broad compatibility to store and access files from PC and Mac without reformatting. Includes Toshiba 2-Year Limited Warranty
---
Subscribe to the 9to5Toys YouTube Channel for all of the latest videos, reviews, and more!