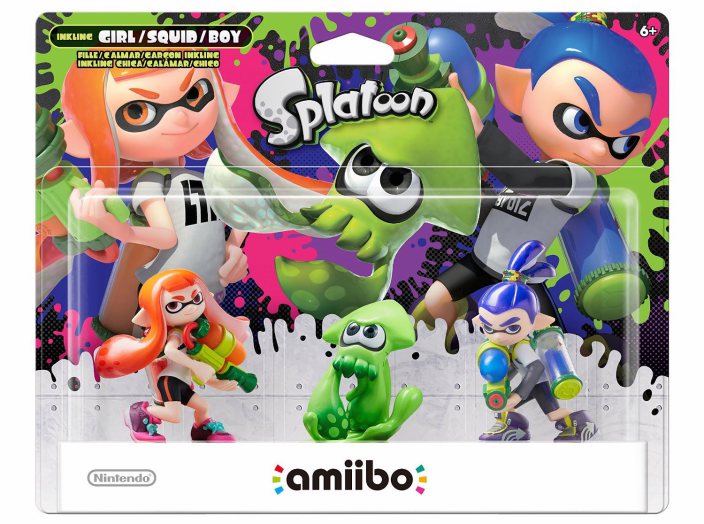 Nintendo released its latest round of amiibo figures this morning and if you didn't camp out last night you probably didn't end up with any. Most stores only had enough inventory to cover the first few people in line. That's the bad news. The good news is that Amazon still hasn't put any up for sale and unlike many retailers is actually being upfront about its plans. Here's the memo from Amazon:
Throughout the afternoon of Friday, May 29, we'll be posting each Wave 4 amiibo figure individually within the following time windows. Each will become available for purchase at a random time during that time frame. Mark your calendars for the following times tomorrow!

Pac-Man: 2:00 p.m. – 2:30 p.m. PT
Charizard: 2:30 p.m. – 3:00 p.m. PT
Inkling Boy: 3:00 p.m. – 3:30 p.m. PT
Lucina: 3:30 p.m. – 4:00 p.m. PT
Wario: 4:00 p.m. – 4:30 p.m. PT
Inkling Girl: 4:30 p.m. – 5:00 p.m. PT
Silver Mario: 5:00 p.m. – 5:30 p.m. PT
Robin: 5:30 p.m. – 6:00 p.m. PT
Inkling Boy, Girl, and Squid 3-pack: 6:00 p.m. – 6:30 p.m. PT

We're limiting each amiibo figure to 1 per customer, and we'll be disabling 1-Click Ordering. Additionally, it'd be helpful to make sure you've updated your credit card and shipping information to help you move quickly through the checkout process.

We've seen a tremendous amount of interest for the latest wave of amiibo figures and we're always working with Nintendo to get our hands on more. While we cannot guarantee that every customer who wants an amiibo will be able to purchase one when they become available on May 29th, we are doing our best to make sure customers have an opportunity to purchase their favorite characters!

We thank you for your continued support and loyalty over the years.

~Amazon.com Video Games
A couple takeaways: all times are in PT (3 hours behind EST), each amiibo will randomly go up for sale during its designated time, you're limited to one of each figure. Good luck!
---
Subscribe to the 9to5Toys YouTube Channel for all of the latest videos, reviews, and more!