Well, it's that time of year again and we are seeing huge deals across the App Stores. As per usual, just about all the best iOS and Mac apps/games have gone on sale for the holidays and this is the place to find them. We have curated only the best-of-the-best down below in each category and will be updating this post through the weekend. 
Luxury Book iPhone 7 Plus Case
While you will find a few titles below that haven't quite yet been updated for iOS 11, we have only included them because they are absolute classics or are part of a larger series. For the most part, just about everything is ready for Apple's latest OS.
You'll also want to think about picking up a discounted iTunes gift card while you have the chance. Amazon is offering them at 15% off right now, which is essentially the only possible way to get even deeper deals on these apps. Be sure to keep a close eye on our Games/Apps Guide for all the best deals over the holidays and head below for the year's best deals on iOS/Mac titles:
iOS Apps:
iPad: Duet Display $10 (Reg. $20)
iOS Universal/Watch: Deliveries: a package tracker: $3 (Reg. $5)
iOS Universal: Screens VNC: $10 (Reg. $20)
iOS Universal: Star Walk 2 – Night Sky Map: $1 (Reg. $3)
iOS Universal: Castro 2: $2 (Reg. $5)
iOS Universal: Green Kitchen: $2 (Reg. $4)
iOS Universal: How to Cook Everything: $5 (Reg. $10)
iOS Universal: How to Cook Everything Veg: $5 (Reg. $10)
iOS Universal: WaterMinder: $1 (Reg. $3)
iPhone: Collect – Photo Journal, Diary: FREE (Reg. $2)
iOS Universal: Orderly – To-do Lists, Location Based Reminders: FREE (Reg. $1)
iOS Universal: Mindful Quotes Of The Day: FREE (Reg. $5)
iOS Universal: Home Design 3D Outdoor and Garden: $2 (Reg. $5)
iOS Universal: Home Design 3D – 3D Printing Edition: $1 (Reg. $6)
iPhone: Fantastical 2 for iPhone: $3 (Reg. $5)
iPad: Fantastical 2 for iPad: $5 (Reg. $10)
iOS Universal: Essential Anatomy 5: $10 (Reg. $20)
iOS Universal: Human Anatomy Atlas 2018: $12 (Reg. $25)
iPad: Cubasis 2: $25 (Reg. $50)
iPad: Magellan: $5 (Reg. $10)
iPad: Galileo Organ: $5 (Reg. $10)
iPad: Turnado: $14 (Reg. $20)
iOS Games:
iOS Universal: Oceanhorn: $4 (Reg. $8)
iOS Universal/TV: Transistor: $2 (Reg. $5)
iOS Universal: Goat Simulator GoatZ: $1 (Reg. $5)
iOS Universal: Goat Simulator Waste of Space: $1 (Reg. $5)
iOS Universal: Goat Simulator MMO Simulator: $1 (Reg. $5)
iOS Universal: Goat Simulator PAYDAY: $1 (Reg. $5)
iOS Universal: Goat Simulator: $1 (Reg. $5)
iOS Universal/Apple TV: Alto's Adventure: $2 (Reg. $5)
iOS Universal: Heroes of Loot: $2 (Reg. $4)
iOS Universal: Heroes of Loot 2: $2 (Reg. $4)
iOS Universal/Apple TV: After the End: Forsaken Destiny: $1 (Reg. $4)
iOS Universal: Flower: $3 (Reg. $5)
iOS Universal: Drop Flip: $1 (Reg. $3)
iOS Universal: INKS.: $1 (Reg. $3)
iOS Universal: Blek: $1 (Reg. $4)
iOS Universal: Kenshō: $2 (Reg. $4)
iOS Universal: Aces of the Luftwaffe: $1 (Reg. $3)
iOS Universal: Infinity Blade: $1 (Reg. $6)
iOS Universal: Infinity Blade II: $1 (Reg. $7)
iOS Universal: Infinity Blade III: $1 (Reg. $7)
iOS Universal: Kingdom: New Lands: $5 (Reg. $10)
iOS Universal: Steredenn: $2 (Reg. $4)
iOS Universal: Surgeon Simulator: $2 (Reg. $5)
iOS Universal: Thomas Was Alone: $1 (Reg. $5)
iOS Universal: I am Bread: $1 (Reg. $5)
iOS Universal: Hunters 2: $1 (Reg. $2)
iOS Universal: Conduct AR!: $2 (Reg. $4)
iOS Universal: Streets of Rage Classic: FREE (Reg. $1)
iOS Universal/Apple TV: Burly Men at Sea: $3 (Reg. $5)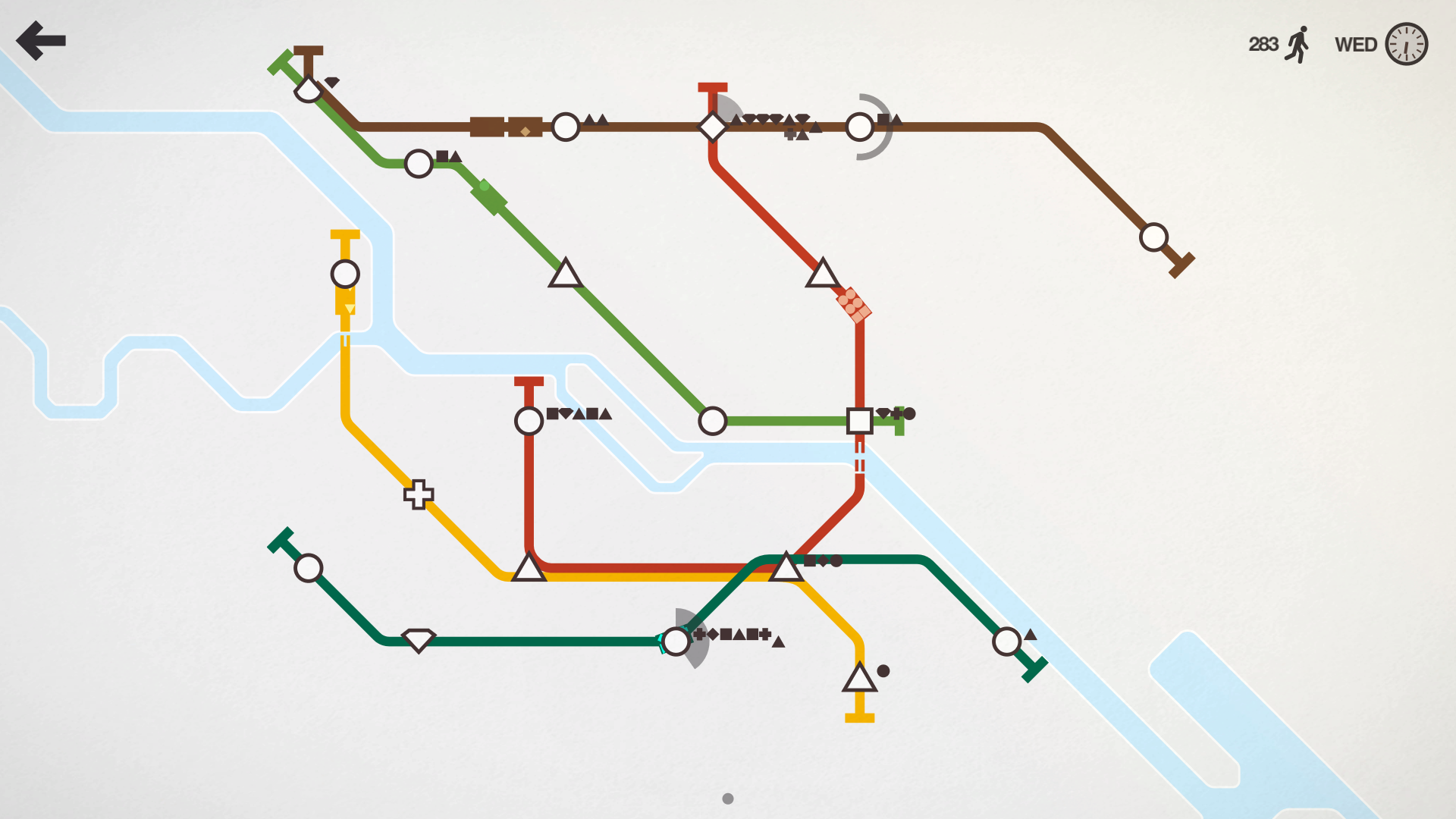 iOS Universal: Mini Metro: $2 (Reg. $5)
iOS Universal: Tengami: $2 (Reg. $4)
iOS Universal: The Room Three: $2 (Reg. $4)
iOS Universal: The Room Two: $1 (Reg. $2)
iOS Universal: Shadowmatic: $2 (Reg. $4)
iOS Universal: FINAL FANTASY: $4 (Reg. $8)
iOS Universal: FINAL FANTASY II: $4 (Reg. $8)
iOS Universal: FINAL FANTASY III: $7 (Reg. $15)
iOS Universal: FINAL FANTASY III for iPad: $8 (Reg. $17)
iOS Universal: FINAL FANTASY IV: $7 (Reg. $15)
iOS Universal: FINAL FANTASY IV: THE AFTER YEARS: $7 (Reg. $15)
iOS Universal: FINAL FANTASY V: $7 (Reg. $15)
iOS Universal: FINAL FANTASY VI: $7 (Reg. $15)
iPhone: FINAL FANTASY TACTICS: THE WAR OF THE LIONS: $5 (Reg. $14)
iOS Universal: FINAL FANTASY TACTICS: THE WAR OF THE LIONS (iPad): $6 (Reg. $16)
iOS Universal: Secret of Mana: $4 (Reg. $8)
iOS Universal: Bastion: $1 (Reg. $5)
iOS Universal: Street Fighter IV CE: $1 (Reg. $5)
iOS Universal: Lara Croft GO: $2 (Reg. $5)
iOS Universal: Deus Ex GO: $2 (Reg. $5)
iOS Universal: Hitman GO: $2 (Reg. $5)
iOS Universal: Deus Ex: The Fall: $2 (Reg. $5)
iOS Universal: Minecraft: Story Mode – S2: FREE (Reg. $5)
iOS Universal: Samorost 3: $2 (Reg. $5)
iOS Universal: Botanicula: $2 (Reg. $5)
iOS Universal: Machinarium: $2 (Reg. $5)
iOS Universal: Don't Starve: Shipwrecked: $1 (Reg. $5)
iOS Universal: Don't Starve: Pocket Edition: $1 (Reg. $5)
iOS Universal: Kingdom Rush Origins: $1 (Reg. $3)
iOS Universal: Demon's Rise: $1 (Reg. $8)
iOS Universal: Iron Marines: $3 (Reg. $5)
iPhone: Kingdom Rush Frontiers: $1 (Reg. $2)
iPad: Kingdom Rush Frontiers HD: $1 (Reg. $4)
iPad: Kingdom Rush Origins HD: $1 (Reg. $5)
Mac Games:
Mac: LEGO Marvel Super Heroes: $10 (Reg. $30)
Mac: LEGO Star Wars Saga: $10 (Reg. $20)
Mac: LEGO Batman 2: DC Super Heroes: $10 (Reg. $20)
Mac: LEGO Star Wars III: The Clone Wars: $10 (Reg. $20)
Mac: LEGO Harry Potter Years 1-4: $10 (Reg. $20)
Mac: Star Wars: Knights of the Old Republic II: $3 (Reg. $10)
Mac: Star Wars: Knights of the Old Republic: $3 (Reg. $10)
Mac: Star Wars: The Force Unleashed: $6 (Reg. $20)
Mac: Star Wars Jedi Knight II: Jedi Outcast: $3 (Reg. $10)
Mac: Star Wars Jedi Knight: Jedi Academy: $3 (Reg. $10)
Mac: Transistor: $5 (Reg. $20)
Mac: Machinarium: $3 (Reg. $10)
Mac: Botanicula: $3 (Reg. $10)
Mac Apps:
Mac: Twitterrific 5 for Twitter: $10 (Reg. $20)
Mac: Affinity Designer: $40 (Reg. $50)
Mac: Affinity Photo: $40 (Reg. $50)
Mac: Fantastical 2: $40 (Reg. $50)
Mac: Deliveries: a package tracker: $3 (Reg. $5)
Mac: Unclutter: $5 (Reg. $10)
Mac: Paste 2: $40 (Reg. $50)
Mac: Unibox: $2 (Reg. $14)
Mac: Byword: $6 (Reg. $11)
Mac: Focused: $6 (Reg. $20)
Mac: MyBrushes – Paint, Draw, Sketch: $1 (Reg. $20)
Mac: Home Design 3D: $4 (Reg. $6)
Mac: Essential Anatomy 5: $15 (Reg. $30)