By now, most 9to5Toys readers are likely familiar with Anker's PowerHouse 434Wh portable generator/battery. We have featured the device several times and it remains one of our favorites in the product category. The off-grid power supply is a fantastic companion to have for the technologist on-the-go or just simply as a back-up power supply during power outages and potential emergency situations. However, its $500 price tag is still a little too steep for some. Enter the new PowerHouse 200. A smaller, more affordable version of its larger predecessor that has just been announced for CES 2018…
Luxury Book iPhone 7 Plus Case
Considering its capabilities, the original PowerHouse is more or less on par with other competitors in terms of price. But the new 200-series model brings Anker's back-up solution down to a much more affordable price range.
Shaving a solid $200 off the price of its big brother, PowerHouse 200 comes in at $299.99 with a lighter profile and, as expected, about half the capacity. As the name suggests, it carries 200Wh of power with a 60W USB Type-C PD jack, three USB connectors and a 100W AC outlet.
Introduced at CES, Anker takes its fan-favorite PowerHouse portable battery and shrinks it down in size and powers it up with a 60W Power Delivery output/input. The built-in 100W AC output means that modern appliances can be powered when needed.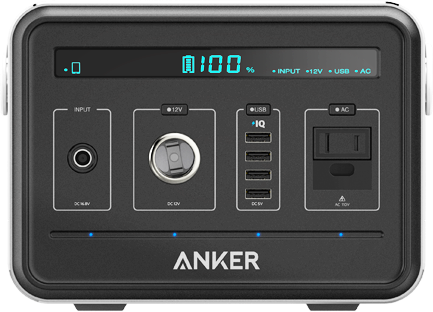 The new model weighs in at about 7-pounds, which is slightly more than 2 pounds lighter than its larger counterpart (seen above). That's not a huge difference, but it will certainly make it less cumbersome on your hiking adventures or camping trips.
The new Anker PowerHouse 200 is expected to begin shipping sometime this summer with a $299.99 price tag. The original PowerHouse is regularly listed at $499.99 on Amazon, but keen 9to5 readers can find them as low as $400 from time-to-time.
Stay locked to Toys as the week rolls on for all the best announcements from CES 2018.
---
Subscribe to the 9to5Toys YouTube Channel for all of the latest videos, reviews and more!