Amazon and Google Play are each offering a selection of $0.99 Digital MP3 Albums filled with classics from Beethoven and other composers. These downloads will be become permanent additions to your collection. These albums usually sell for $5-$10.
Here are you choices: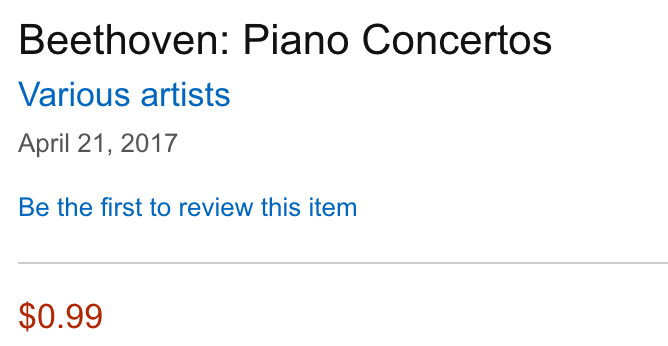 FTC: We use income earning auto affiliate links. More.
---
Subscribe to the 9to5Toys YouTube Channel for all of the latest videos, reviews, and more!