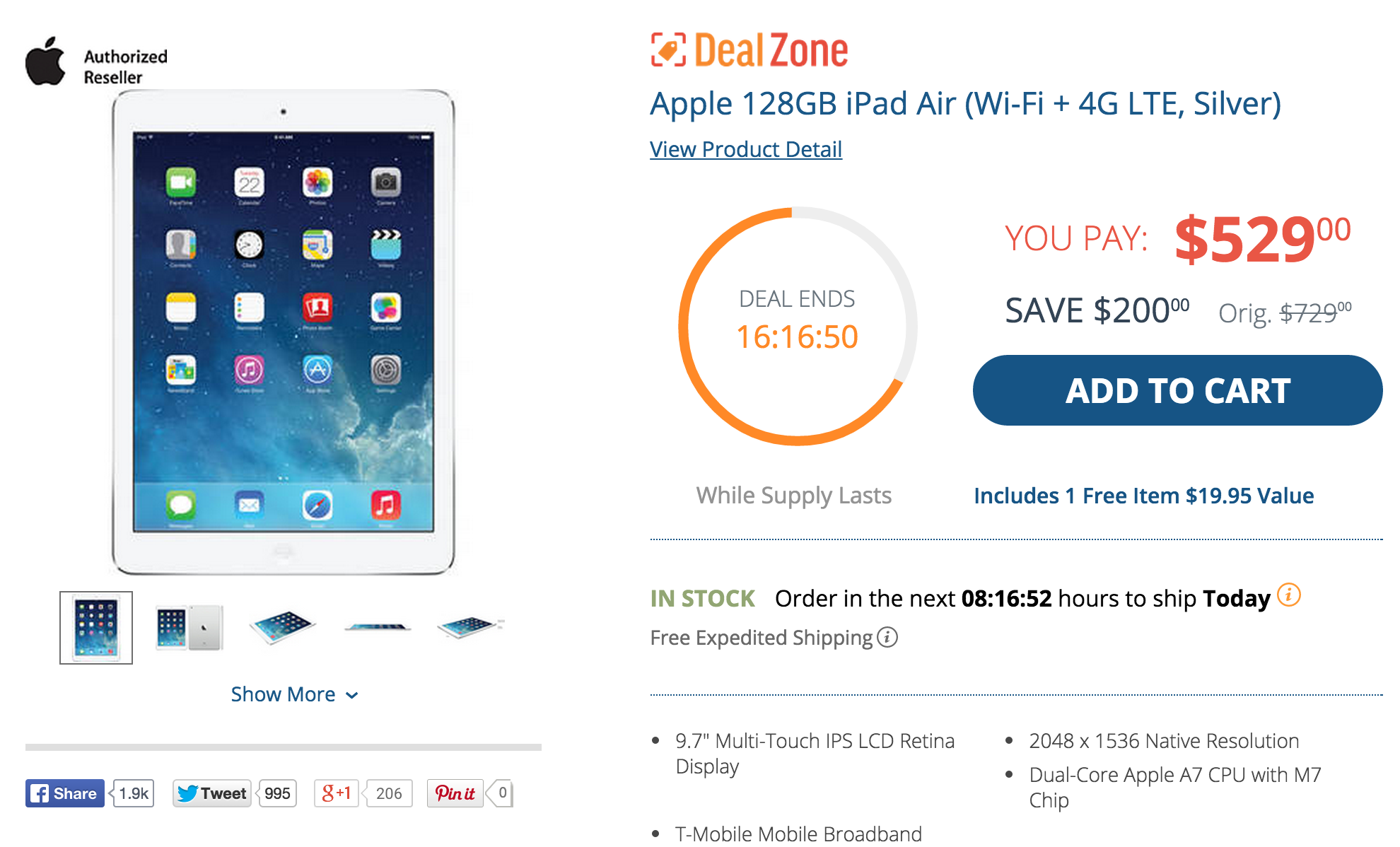 B&H  offers the iPad Air LTE/128GB for $529 shipped. That's $1 lower than we've ever seen it but B&H only charges tax for people in NY at time of purchase. This savings is so significant that it costs $100 less than Apple's refurbished price)
This one comes on T-Mobile's SIM/network but is open for other SIM cards/networks or without a SIM .
B&H also includes a $19.95 accessory/6 months of Parallels Access with your iPad purchase.
$529 too much? Best Buy has your back for a few hours:
---
Subscribe to the 9to5Toys YouTube Channel for all of the latest videos, reviews, and more!