In case you hadn't heard, USB-C is here to stay, with the news coming this week that Intel is backing it with the next generation of Thunderbolt. It has been a busy few weeks for storage announcements with SanDisk detailing new USB-C storage options and internal solid-state drives. Now Kingston is getting in on the trend. With the new MacBook inventory increasing at some retailers, the push for USB C accessories is on. We have the full details below on Kingston's new flash drives.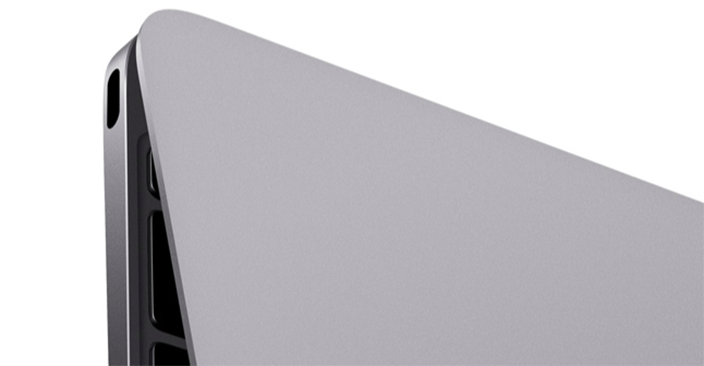 The DataTraveler microDuo 3C USB Flash Drive has a dual connection design with USB A 3.1 on one side and C on the other. It allows for flexibility when using current or previous generation devices. A plastic cap covers the USB C end of the device for protection between uses.
Kingston will be releasing the DataTraveler microDuo later this month in 16GB, 32GB and 64GB capacities. It has read speeds up to 100MB/s, write speeds up to 15MB/s and includes a five-year warranty. Pricing has yet to be released at this time. More options from SanDisk and Patriot are bringing new options to an increasingly crowded product category that is brimming with innovation.
Full specs:
Capacities: 16GB, 32GB and 64GB
Speed: USB 3.13

16GB: 100MB/s read, 10MB/s write
32GB & 64GB: 100MB/s read, 15MB/s write

Dimensions: 29.94mm x 16.60mm x 8.44mm
Operating Temperature: 0°C to 60°C
Storage Temperature: -20°C to 85°C
Warranty / Support: Five-year warranty with free technical support
Kingston Digital Releases USB Type-C Flash Drive
Works with Both Standard USB Type-A and USB Type-C devices
Additional Storage for Smartphones, Tablets, PCs and Mac with USB Type-C Port
USB 3.1 Gen. 1 Performance for Increased Speeds over USB 2.0
New DataTraveler Micro 3.1 USB Flash Drive also Released
[9to5-press-release]
COMPUTEX TAIPEI and Fountain Valley, CA – June 2, 2015 − Kingston Digital, Inc., the Flash memory affiliate of Kingston Technology Company, Inc., the independent world leader in memory products, today announced the release of DataTraveler® microDuo 3C USB Flash drive. DataTraveler microDuo 3C has a dual interface that works with both standard USB Type-A (3.1, 3.0, 2.0) and USB Type-C™ ports. USB Type-C is an up and coming reversible connector standard that allows for slimmer and sleeker devices in the future. It enables a single port to function as a point for data transfer, video output, charging and even power external devices.
DataTraveler microDuo 3C is an ideal way to provide up to 64GB of extra storage for the very latest smartphones, tablets and Mac computers while also working with current generation devices. Shipping later this month, the simple plug-and-play drive offers fast USB 3.1 performance with read speeds up to 100MB/s and write speeds up to 15MB/s. The lightweight and small-form factor DataTraveler microDuo 3C complements portable devices and is easily transportable.
"DataTraveler microDuo 3C has a dual interface that accommodates both USB Type-A and USB Type-C ports to give users easy access to the latest USB interface," said Jean Wong, Flash business manager, Kingston. "Our drive provides more storage, features fast data transfer speeds and helps make the new technology more accessible to consumers."
In addition to the DataTraveler microDuo 3C, Kingston will soon ship its next-generation DataTraveler Micro 3.1. As one of the world's smallest USB Flash drives, it is perfect for adding more storage to tablet PCs, slim notebooks, car audio systems and more while barely increasing the size of the device's footprint. DataTraveler Micro 3.1 will be available in 16GB to 64GB capacities.
DataTraveler microDuo 3C is backed by a five-year warranty, free technical support and legendary Kingston reliability.
DataTraveler microDuo 3C Features & Specifications:
Capacities1: 16GB, 32GB and 64GB
Speed2: USB 3.13

16GB: 100MB/s read, 10MB/s write
32GB & 64GB: 100MB/s read, 15MB/s write

Dimensions: 29.94mm x 16.60mm x 8.44mm
Operating Temperature: 0°C to 60°C
Storage Temperature: -20°C to 85°C
Warranty / Support: Five-year warranty with free technical support