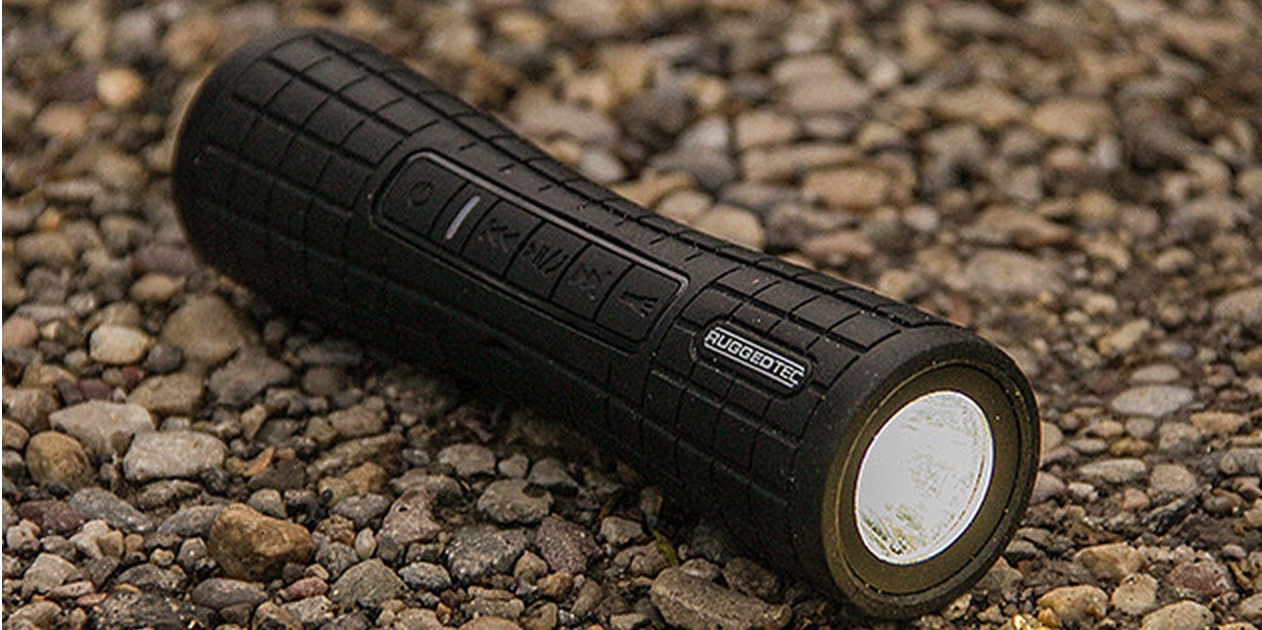 Space is always at a premium when you're camping or hiking, so the RuggedTec FlashBang speaker offers impressive audio and a powerful flashlight in a compact form. 9to5Toys Specials has it now for $28 shipped (Amazon has it for $29 with Prime shipping).
On the outside, the FlashBang is very durable, with a rubbery skin which resists drops, water and dust. To start the music, you simply pair the speaker with your phone via Bluetooth, and the sound emanates from one end of the device. At the other end is the flashlight, which has three different illumination modes. These features are powered by an internal rechargeable battery, which can last for eight hours of audio playback. The controls are located on the side of the speaker, and the FlashBang is compact enough to be mounted on your handlebars if you head off cycling.
You can order the RuggedTec FlashBang now to get 64% off the regular price, with a choice of color (black or green) and free shipping.
---
Subscribe to the 9to5Toys YouTube Channel for all of the latest videos, reviews, and more!