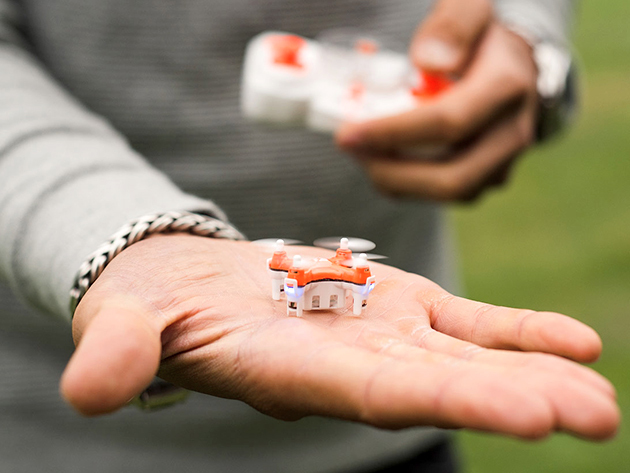 You usually need plenty of space to enjoy piloting a drone, but not with the SKEYE Pico — it is under an inch square. 9to5Toys Specials offers it now for $35 shipped.
Being able to fly your drone indoors is an obvious advantage, and in this case, downsizing doesn't mean compromising on performance. This tiny quadcopter has full six-axis gyroscopic stabilization on board, and three levels of sensitivity. Newbie pilots will appreciate the forgiving nature of the least sensitive setting, while veterans can switch to the highest sensitivity to put the Pico through rolls and flips. The drone actually fits into a circular compartment in the controller for convenient carriage, and it charges via the supplied USB cable. Flights last around 7-8 minutes on a full battery, and the drone has LED lights for night-time flying. There are also four extra rotor blades in the box in case of over-ambitious maneuvers.
You can currently save 28% on the standard price for this brilliant little drone, with free shipping to the Continental US thrown in.
[youtube https://www.youtube.com/watch?v=Mi_HMUhhMMU&w=653&h=489]
---
Subscribe to the 9to5Toys YouTube Channel for all of the latest videos, reviews, and more!