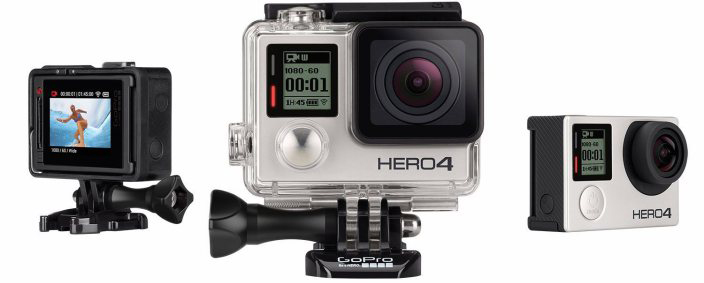 Adorama via eBay Daily Deals offers the GoPro HERO4 Silver Action Camera for $329 shipped, which is $70 below the list price/Amazon and the lowest that we can currently find it. It is rated 4.3/5 stars and is the #1 best-selling action camera at Amazon.
This GoPro camera features a built-in touch display that allows users to adjust settings and frame shots, it can also playback videos and photos as well. The HERO4 Silver captures 1080p and takes 12MP photos. Additionally, it has Wi-Fi and Bluetooth connectivity for pairing with the GoPro app or a smart remote.
Check out GoPro's full line of accessories for this action camera which can provide extra protection and better shots.
FTC: We use income earning auto affiliate links. More.
---
Subscribe to the 9to5Toys YouTube Channel for all of the latest videos, reviews, and more!