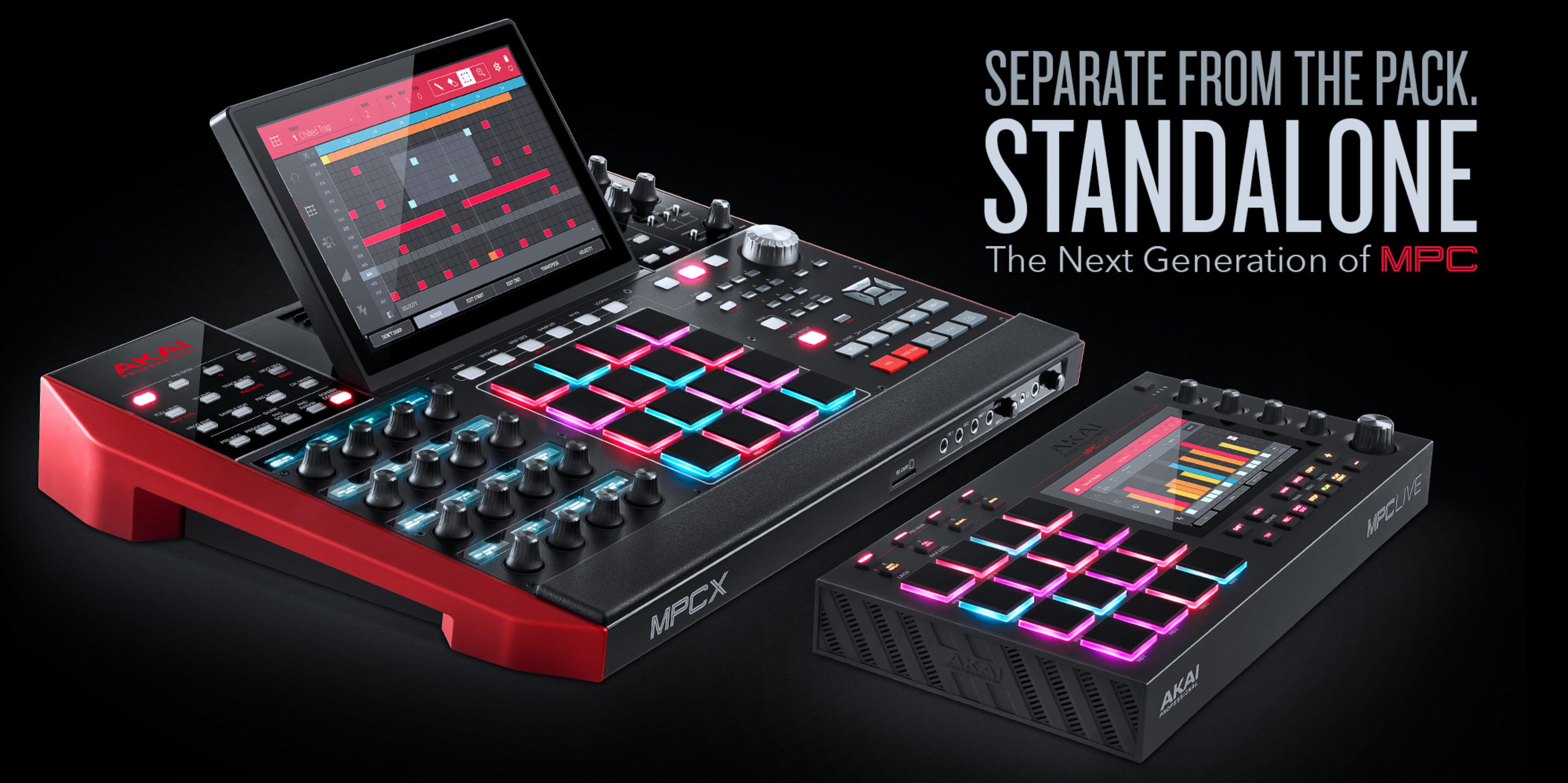 NAMM 2017 is officially in full swing this week, which means product unveilings galore for the latest and greatest in music and audio production gear. We've been covering some of the bigger announcements on 9to5Toys (and over on 9to5Mac), but below we've rounded up the best of the best so you don't miss anything. Check back for more NAMM product announcements as the show continues over the weekend.
Teenage Engineering PO-32 pocket synth with Mac connectivity
TE is back with another calculator-sized pocket synth. This time it is collabing with Sonic Force and its desktop drum machine allowing the new PO-32 to sample in new sounds and more through its built-in microphone. You can expect a hands-on review coming down the line, but in the meantime everything we know about the machine along with a video of it in action can be found right here. And don't forget about that OP-Z coming this September!
IK Multimedia iRig Pro I/O interface & Acoustic Stage pre-amp
It's NAMM time, so we were expecting to hear about IK's new gear for 2017, and it didn't disappoint. The brand new iRig pro I/O carries about as many connectivity options for musicians as you could ask for at the price point, and acoustic guitar players are getting a new stage rig pre. All of the details can be found in our pre-NAMM coverage.
Logic Pro X 10.3: customizable Touch Bar, iCloud syncing, refreshed UI & top requested pro features
Apple hit us with a big Logic Pro X update this week! We are now able to fly a session out to Garageband on mobile to add tracks and parts to our songs on-the-go. There is a new "flatter" UI design throughout and Touch Bar MacBook Pro users are getting some nice integration features. All of the details straight from Apple, along with a complete break-down of all the new additions can be found right here.
GarageBand 2.2 for iOS: Alchemy synth, refreshed design, Logic integration & more
Alongside this week's big Logic Pro X update, Apple has released a slew of new features for Gargeband. Logic integration for working on projects on iOS and a refreshed design are on tap. But maybe most exciting of all, Alchemy is now available on mobile! You can get the full break down right here.
Korg Gadget for Mac w/ DAW support
Korg's suite of of synth Gadgets are making the jump from iOS over to Mac. We are getting more than 30 instruments, new audio modules and a brand new drum machine, all of which will be available as virtual instruments directly inside Logic Pro X , Pro Tools and other DAWs. You can get all the details right here.
Dave Smith Instruments REV2 16-Voice Poly Synth
The grandmaster is back with the new REV2 16-voice poly synth. Dave Smith Instruments has now unveiled its latest, and it's a beast. Dual DCOs, Curtis filters, polyphonic step sequencing…yes, just yes. Here is everything you need to know about it along with a video of it in action.
The REV2 is Dave Smith's reimagining of his Prophet '08 poly synth — a modern classic that has appeared on countless recordings and stages since its debut in 2007. As Dave puts it, "The REV2 is the realization of our effort to enhance and improve everything we could about the original design — all at a more accessible price."
Elektron Digitakt 8-track Drum Machine/Sampler
Elektron, well known for its lineup of amazing hardware synths and drum machines like the Analog Four and Analog Keys, is introducing the brand new Digitakt. Essentially an 8-track Drum Machine and sampler at its core, Digitakt also features an OLED display and 8 dedicated MIDI channels with loads of sequencer options for controlling other gear.
It is coming this Spring. Pricing details to be announced.
More Features: 8 internal audio tracks, 8 dedicated MIDI tracks, 1 × Digital multi-mode filter per audio track, 1 × Assignable LFO per track, Delay and Reverb send FX, Sampling capability, 64 MB sample memory, 1 GB +Drive storage, 2 × ¼" input & 2 × ¼" balanced output, 1 × High Speed USB 2.0 port, MIDI IN, OUT and THRU ports, Overbridge support.
Akai MPC X
Just ahead of NAMM this year, Akai announced its new flagship standalone MPC X. A staple in beat production for a countless number of years now, the latest MPC features a 10-inch multi-touch display, 8 CV gate outputs, 16GB of on-board storage (over 10GB of sound content included), SD-card slot and 2GBs of RAM. More details right here.
The X is a standalone MPC featuring a beautiful, full color 10.1" multi-touch screen, 16 amazingly responsive, velocity and pressure sensitive RGB pads and packs 16 gigs of internal storage. To make it a truly untethered, computer-free experience, the X also features two USB slots that can be used for MIDI controller connectivity. Rounding out the controls are dedicated menu buttons, a large master encoder knob and 16 touch-sensitive 360º assignable pots (Q-Links) with OLED displays, perfect for precisely automating individual parameters and delivering expressively nuanced recordings.
Pioneer/Dave Smith TORAIZ AS-1 Analog Synth
Following the release of its TORAIZ SP-16 live sampler, Pioneer has teamed up with Dave Smith to create the new TORAIZ AS-1 analog synth based on the Prophet '06 engine. Features include two VCOs, two VCFs, one VCA, two EGs and one LFO along with 495 presets, Bucket Brigade Delays (thanks Dave) and 64-step sequencer. More details right here and in the video above.
The TORAIZ AS-1 is driven by a fully programmable, true analog synthesis engine based on the discrete analog circuitry in Dave Smith Instruments' Prophet-6 synthesizer – a modern reboot of his classic Prophet-5. Working closely with Dave Smith himself, we've created a synthesizer that produces powerful analog sound and makes an ideal addition to the set-ups of professional and aspiring producers.
Roli Blocks Dashboard Apps
Roli already has some sweet controllers for creating music in dynamic and intersting ways like the Seaboard and the Blocks grid system. As of February 16th, all Blocks creators will able to get their hands on the new new Blocks Dashboard app that aims to better integrate the controllers into "Logic, Ableton, Cubase, Omnisphere, and Kontakt". Before now, the Block controllers were solely powered by an app called Noise which is receiving nine new sound packs including the "Expressive Electronic and Spoonful of Grit pack by RZA". 
Samson 
Go Mic Mobile Wireless System
Samson is releasing the Go Mic Mobile Wireless System for Mobile Filmmakers, vloggers and anyone looking for high quality audio on the go. Available in three different configurations (handheld, lavalier (beltpack) and shotgun mic), the heart of the system is a "compact, dual-channel receiver that mounts and connects directly to a smartphone or DSLR camera" to provide high quality wireless audio.  Features include two separate channels, six hours of "high-definition wireless operation",  and a Lightning cable for your iPhone. "Go Mic Mobile provides everything you need to start capturing the sound of your stories, without wires."
It will be available May 2017 for $199.99.
Check back for more as the show rolls on, and be sure to follow us on Facebook and Twitter for all the latest deals and gadgets.
---
Subscribe to the 9to5Toys YouTube Channel for all of the latest videos, reviews, and more!