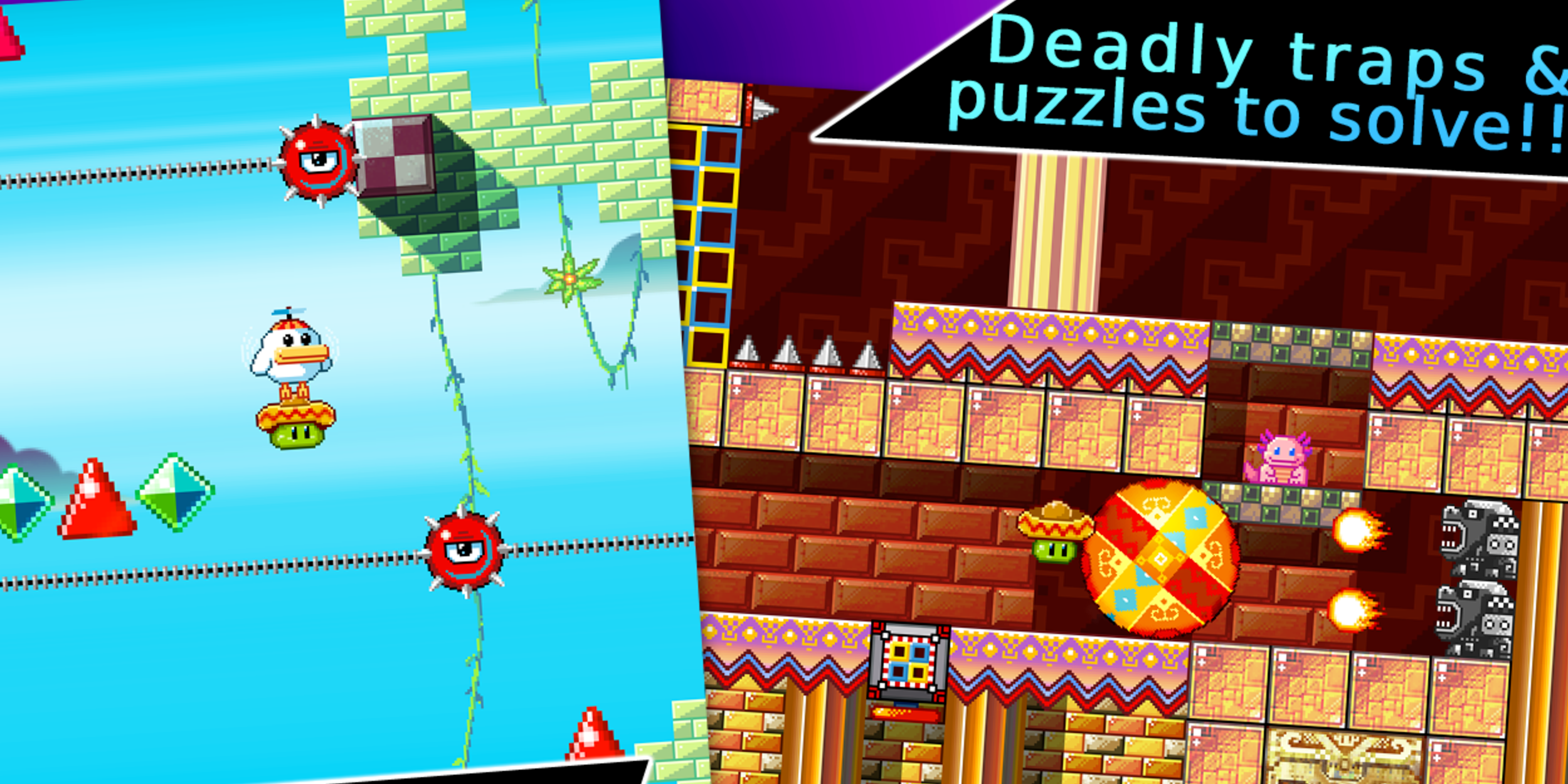 (Update 3/16 3:32pm): Apple has officially chosen Bean's Quest as the App Store's latest Free App of the Week.
The colorful platformer Bean's Quest is now available for free on iOS. It normally ranges between $2 and $3, with today's deal being the first time it has gone free on the App Store since 2013. Rated 4+ stars from over 780 gamers.
iOS Universal: Bean's Quest: FREE (Reg. $3)
Here is the latest App Store Free App of the Week, the App Store's $1 Indie Greats Sale and the iOS action-platformer Devious Dungeon went free for the first time in years (Reg. $3). The rest of today's best iOS/Mac deals are right here.
Emilio has been cursed and his girlfriend kidnapped! Transformed by dark magic into a jumping bean, you must bounce your way to victory through 50 levels spread over 5 worlds. Can you rescue your one true love and find your missing pet axolotls?

Bean's Quest brings back retro platforming to your iPhone or iPad with super intuitive controls; touch left or touch right – it's so simple!

~~ GORGEOUS ART ~~

Beautiful 16-bit stylised artwork fills every stage with a fluid 60 frames per second. Older hardware is also supported. Shimmering diamonds, sparkling special effects and subtle parallax culminate in a mesmerising view!

~~ MUSIC ~~

Each world has a unique soundtrack by acclaimed composer Flashygoodness.

~~ PHYSICS MAYHEM ~~

Push blocks, spin seesaws, roll boulders, crush enemies and dodge spike-balls! Classic platforming blended with physics puzzles and adorable creatures.

~~ DIAMONDS FOREVER! ~~

Every stage is jam packed with jewels to collect. A guy's gotta surprise his girl when he rescues her, right?
---
Subscribe to the 9to5Toys YouTube Channel for all of the latest videos, reviews, and more!