Back in March, the LEGO Ideas team kicked off the year by introducing the latest addition to its lineup of crowdfunded kits. Following the release of the Ship in a Bottle, the Ideas program has already debuted two of the year's most desired models. And today, we might have just gotten a glance at the next of the fan-made sets that may one day hit store shelves. Earlier today, LEGO Ideas unveiled several projects that managed to lock in 10,000 supporters and will be reviewed by the team.
This time around, ten new potential kits have made the cut and will be evaluated by the folks at LEGO Ideas. In today's announcement there's everything from the lovable Stitch, classic cartoons like the Flintstones and even a scaled down brick-built replica of a BMW Motorcycle. Head below for the full scoop.
Of the ten sets that have officially entered the review phase, several come as no surprise at all. Throughout the past several months of LEGO Ideas coverage, we've noted a few different projects that were quickly raising supporters and some that had managed to already lock in the necessary 10,000 supporters. Headlining these is the brick-built Stitch, but other builds like the Modular Arcade, Amelia Earhart and SR-71 were some of our favorites previously.
But aside from those four models, there are six other equally impressive projects that we have yet to cover. As a life-long Star Wars fan, my personal favorite of the batch is a massive recreation of a Republic Acclamator Class Assault Ship. The model fits nicely into the typical UCS size and offers a truly impressive build. Other kit that is sure to excite a lot of fans brings the the Flintstones into LEGO form for the first time. Alongside the iconic house, the set would include Fred, Barney and four other minifigures.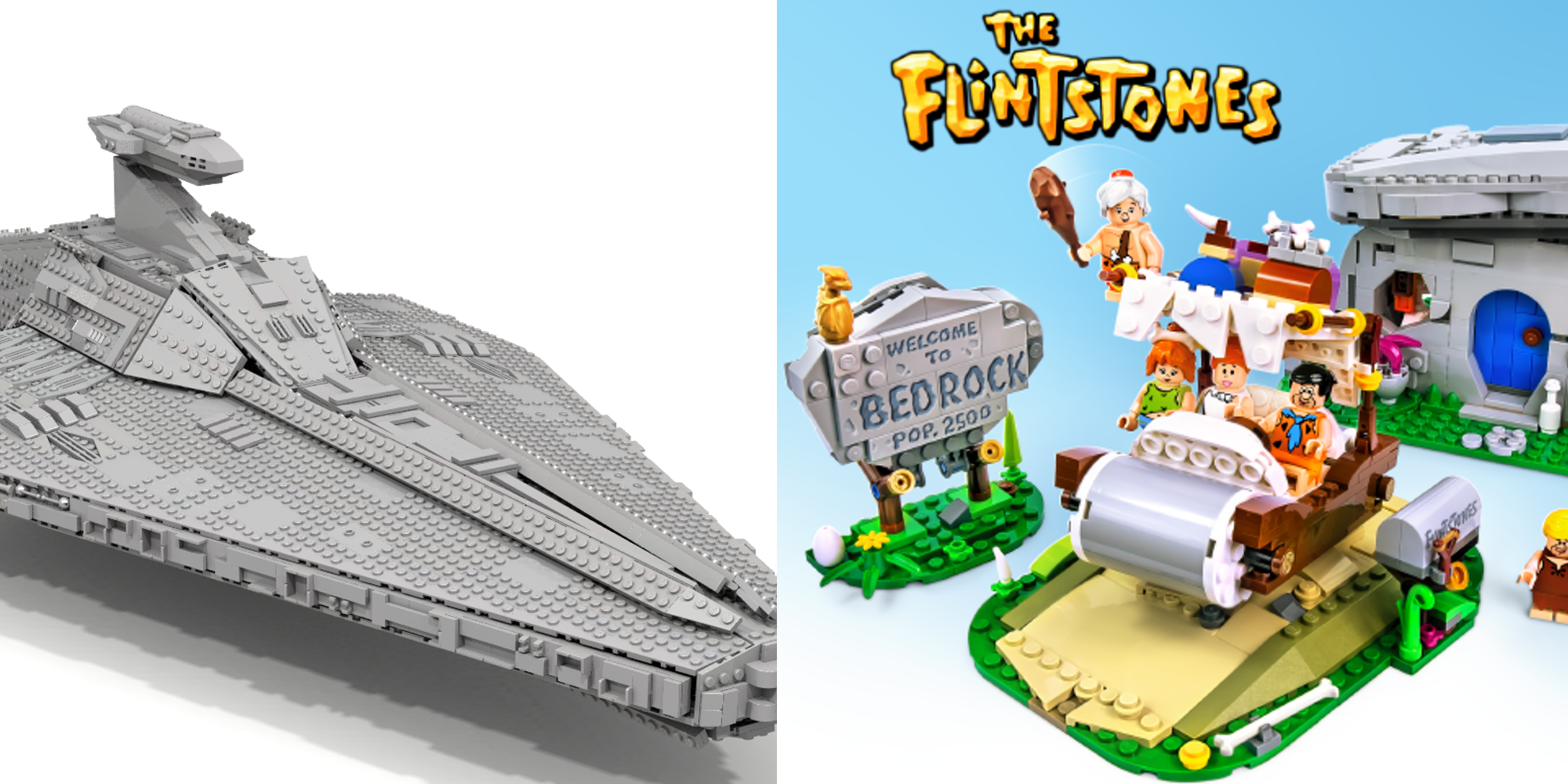 Other potential kits include a Mystery Science Theater 3000 play set, an intricate LEGO treehouse and a smaller-scale recreation of the Embraer A-29 Super Tucano stunt plane. Lastly, there's a slick vintage BMW Motorcycle.
For those hoping to add one of these ten kits to your collection in the near future, you'll sadly have to wait. Aside from just determining which of the models fits into the current LEGO lineup the best, the team has to figure out branding and trademark rights, begin redesigning the kit and more to ensure the build can be a suitable kit. As of now we're expecting to see the results from the first portion of 2018's review something this fall.
That may seem like awhile, but any of the potential builds would be stellar kits in my book, and definitely worth the wait. Given what LEGO Ideas has already done this year, the results from this round will certainly be ones to keep our eyes peeled for.